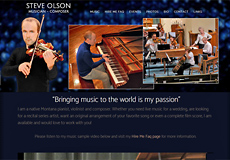 • Musician Website
• WordPress CMS
• Responsive Design
• Site Photography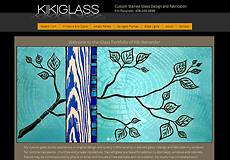 • Stained Glass Artist Portfolio
• WordPress CMS
• Responsive Design
• Product Photography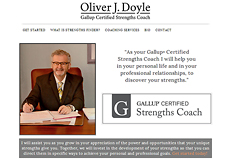 • Gallup Strengths Coach
• WordPress CMS
• Responsive Design
• Portrait Photography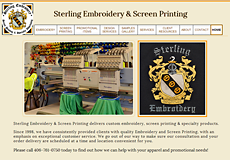 • Embroidery Website
• WordPress CMS
• Responsive Design
• Site Photography
• Image Optimization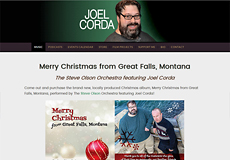 • Singer/Songwriter Website
• WordPress CMS
• Responsive Design
• Photography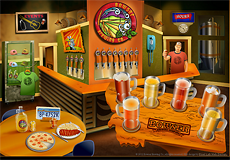 • Craft Brewery Website
• Custom Hand Coded
• Integrated WordPress CMS
• Digital Illustration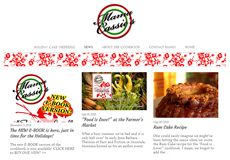 mamacassies.com
• Cookbook Marketing Website
• WordPress CMS
• E-Commerce System
• Responsive Design
• Blog Photography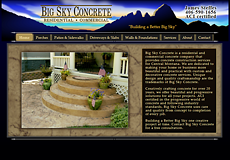 • Decorative Concrete Portfolio
• Custom Hand Coded
• Digital Illustration
• Architectural Photography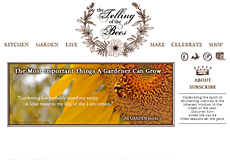 • Lifestyle Journal Website
• Drupal CMS
• Responsive Design
• Logo Illustration
• Photography
PAST DESIGNS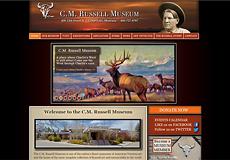 • Fine Art Museum Website
• Drupal CMS
• E-Commerce System
• Product Photography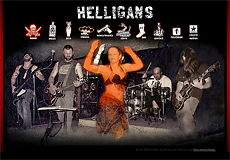 • Rock Band Website
• WordPress CMS
• Custom Intro Animation
• Embedded Audio and Video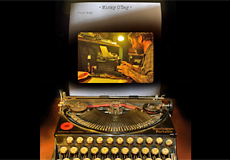 mickyoday.com
• Spoken Word Artist Website
• WordPress CMS
• Responsive Design
• Video Blog
• Site Photography
WEB DEVELOPMENT SERVICES
The Pixel Lab web development process is an integrated approach that combines content creation, web coding and design with your company's online marketing plan and business objectives. Formulating an effective strategy for online success requires understanding the overall business goals that our clients are trying to achieve. Informed by those goals we develop a step-by-step process working directly with our clients to ensure the clearest organization and presentation of content on their unique websites.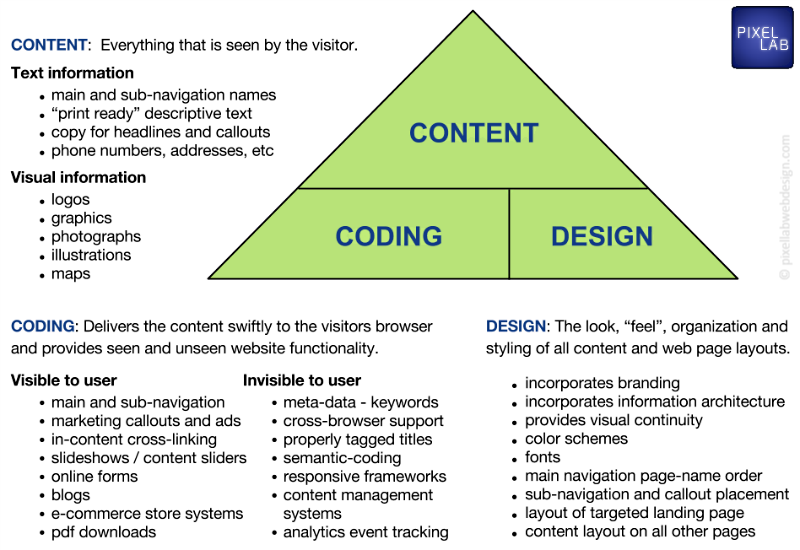 WEBSITE REDESIGN & UPGRADES
Online trends change frequently. Pixel Lab recommends that businesses visit their own websites often to determine what content and functionality needs revising. Sometimes small changes like updating a logo and modernizing color schemes will substantially refresh a website. Perhaps upgrades like slideshows or downloadable documents, links to social media, or contact forms for marketing are required to increase functionality for visitors. Some clients seek to boost their SEO by rebuilding their website using current coding practices and adding keyword rich copy. Pixel Lab has extensive experience reorganizing, recoding and redesigning for any size website.
WEB DESIGN & CODING
Web design and web development go hand in hand. Using our comprehensive design intake process Pixel Lab works diligently to distill the essence of our client's particular design preferences. We then incorporate this data with each client's unique business objectives and branding to design and build custom websites. We offer a full array of website coding options ranging from custom hand coding to content management systems (CMS) such as Drupal and WordPress. Our websites are coded using current best practices for searchability and findability. They are also designed to expand with your growing businesses needs, including online store eCommerce solutions.